Save the date!
2024 Youth Thriving Summit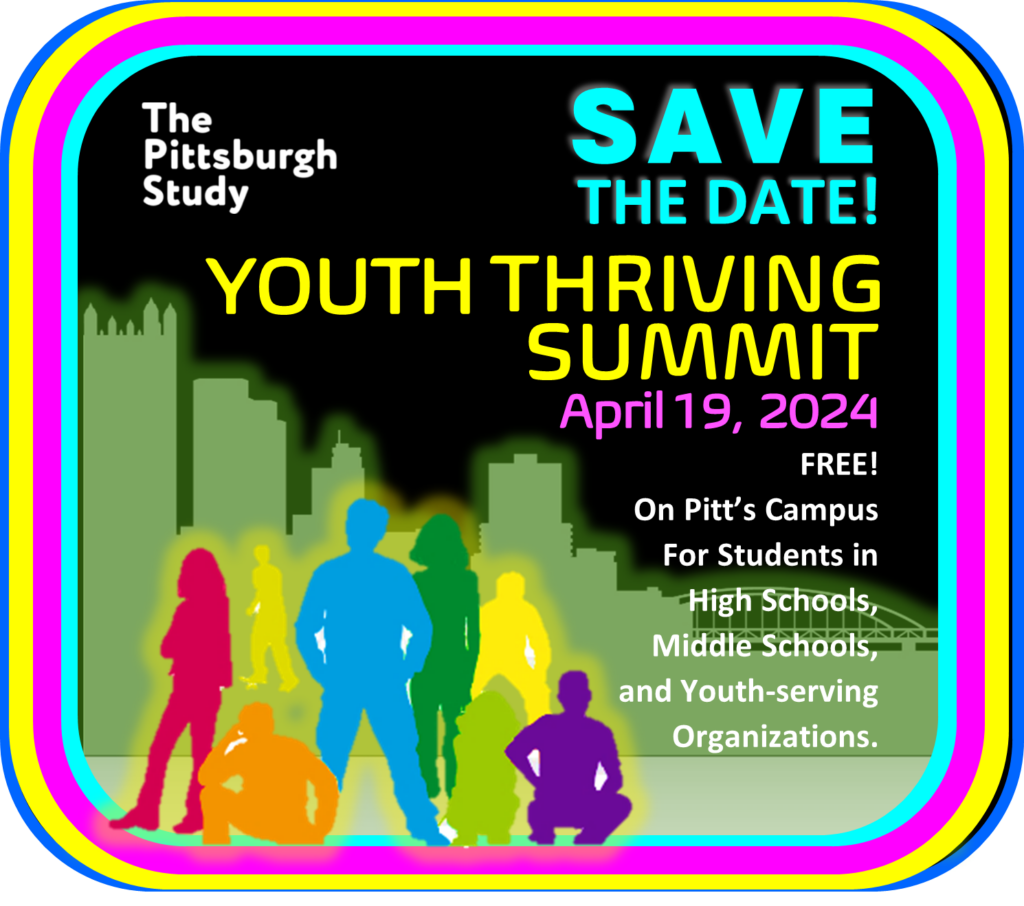 📢 Open Call for Youth Leaders! 📢
Only 10 openings left for the
Youth Leadership Planning Committee for the 2024 Summit
Help us connect this opportunity with the youth leaders in your schools, organizations, and neighborhoods throughout the Pittsburgh region.
⏰ Applications of Interest are due by December 15, 2023.⏰
If you know of a young person looking for a leadership opportunity, please reach out to NikkiSaur, saurnt@upmc.edu or call, ‪(412) 426-5446.
To inquire about group arrangements for schools, nonprofit organizations, clubs, or church youth organizations, please message us here on LinkedIn or contact Dr. Liz Miller, elizabeth.miller@chp.edu.
The 2nd Annual Youth Thriving Summit is a youth-led forum for young people to come together for peer support and empowerment while navigating the critical issues and the challenges they face daily. Last year's event was a great success and received positive feedback for fostering optimism, connecting young people to resources and peers who share their feelings, and for amplifying youth voices by creating the space and time for new ideas.
We hope you can join us this year, on Friday, April 19th, on the campus of the University of Pittsburgh. The agenda will include small group breakout sessions, peer presentations, thought provoking conversations, and of course, refreshments! Details of the day will be shared as they are confirmed.